GeoTracker is a mobile system to collect mapping data including laser scanning data and 360° panorama images.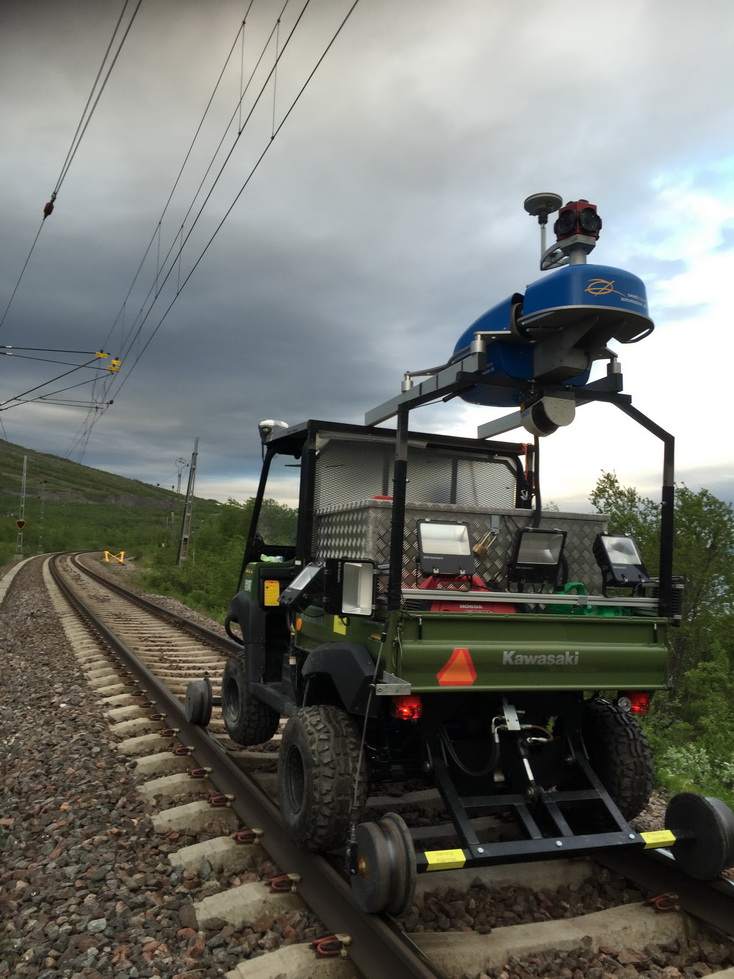 Suitable on the railroad or under ground in the subway.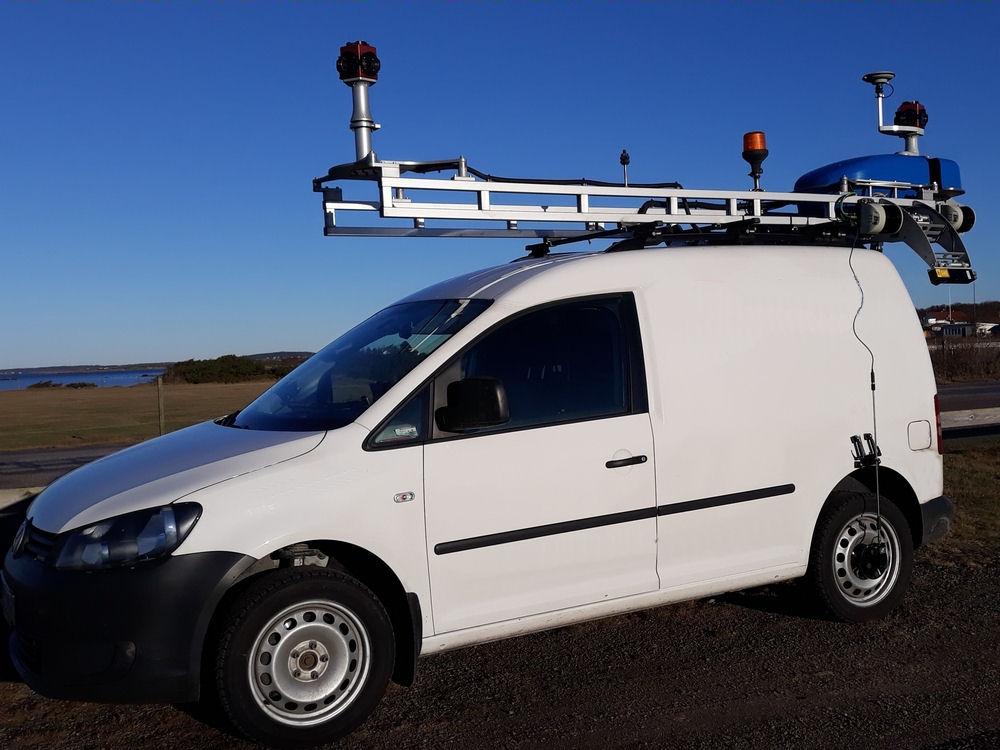 GeoTracker can be installed on different platforms and with various sensors, depending on the object that is going to be documented.
The carrying vehicle will not be visible in the images with twin 360° cameras. 
The system in the image above is equipped with additional 3D scanners for an even more accurate image of the road surface.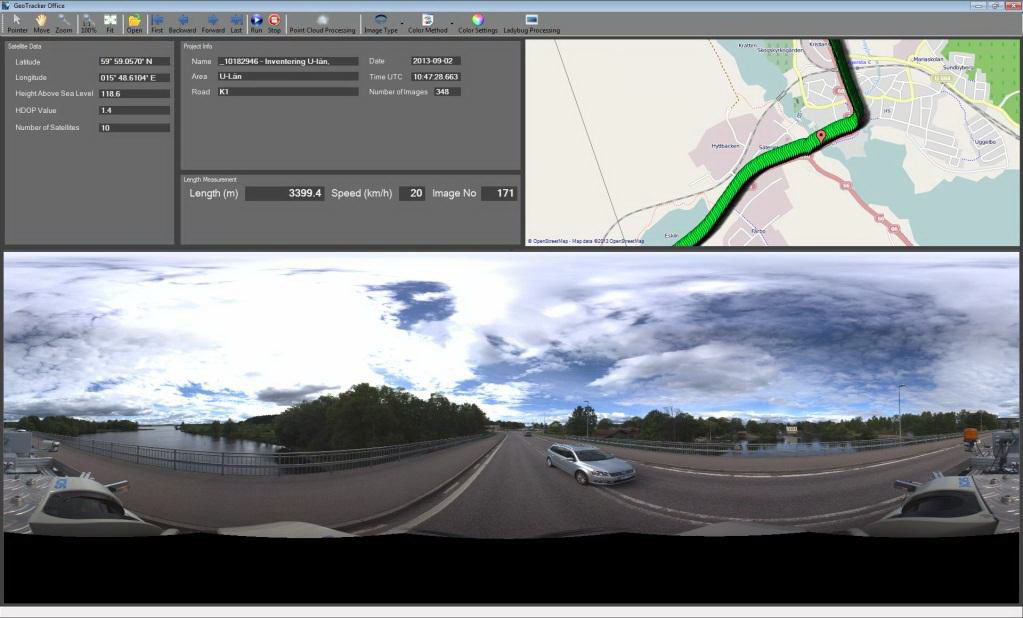 The information is stored with position data.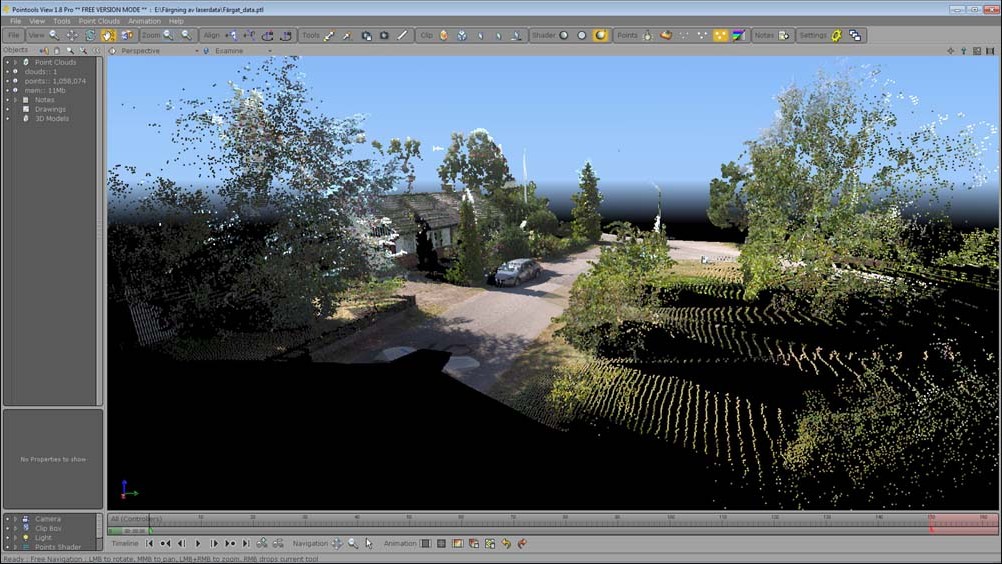 Data from the laser scanners comes to life with colors taken out of the 360° camera images.
Very accurate data can be obtained from the scanning route if the system is used with extra surface 3D scanners.
GeoTracker is constantly developing. We look forward to improve the system with new scanners during 2021!